2018.04.24 Tuesday
Welcome back, Adam!
Adam先生イギリスからが高円寺校に帰ってきました!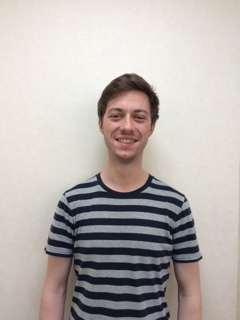 Hi! I'm back! Did you miss me?
I missed all of you!
I'm so happy to be back at English Pocket and to see all of you again.
I look forward to making more memories with everybody.
I teach Jungle every Tuesday and Thursday so there are lots of opportunities to have fun together and feel free to come and say hello.
Let's all do our best!
生徒の皆から大人気のAdam先生と、また一緒に楽しく英語を学びましょう♪