2018.04.12 Thursday
New Teacher!!
この春に、高円寺校の仲間に加わった先生の紹介です!
Christian先生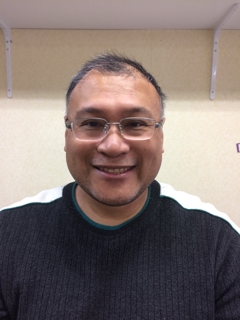 先生からのメッセージです★
Hello Everyone,
My name is Christian Reyes. I am 44 years old and I come from Canada. I started teaching in Japan in 2002. My home town is Montreal in Quebec so I speak English and French.
In Koenji, I teach the Zoo class on Wednesdays and Fridays. I also teach Social Studies and Adventure Writing.
In my free time I like to read, watch TV and movies, play video games and board games and spend time with my family.
I look forward to working with everyone and I want to get students ready and excited for life in English!
担当クラス:PIP, Adventure Class, Graduate Class, Afternoon Speaking Class
12年以上英語を教えてきたベテラン講師です。
優しい笑顔でフレンドリーな先生です^^