2017.11.28 Tuesday
Aqua Fall Leaves Art
We have been enjoying all of the beautiful leaves this fall. There are so many pretty colors to see! Yellow, red, brown, orange, and green. We have been playing with the many leaves at the park and looking at all of their nice colors. Everyone loves finding the best leaf they can and showing everyone!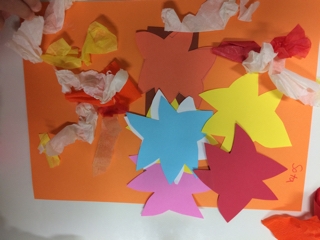 Aqua class decided to make some colorful fall trees with beautiful leaves and flowers. You can see everyone's personality in their art. They carefully chose their favorite colors and arranged them exactly the way they liked! We glued the leaves and flowers to an orange background. We had two shades of orange and the students gave them names. "Sky rainbow orange" and "Halloween pumpkin orange". "Sky rainbow orange" was very popular! The finished trees are so beautiful and represent fall very well.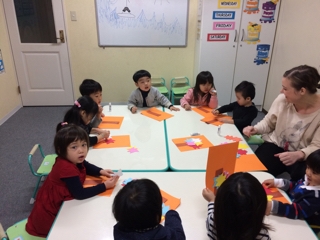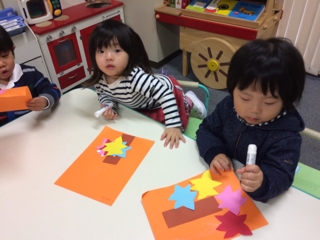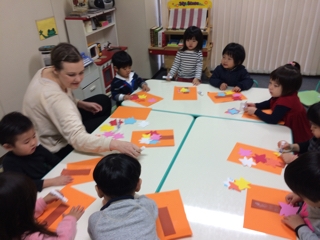 Soon the season will be changing to winter, but let's enjoy fall as much as we can until then!