2018.09.13 Thursday
Semi-Private Lesson Activities
We can do many creative speaking activities in semi private lessons.
This time, we wrote vocabulary on flashcards.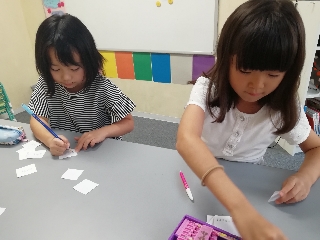 Then we took turns pulling out three cards .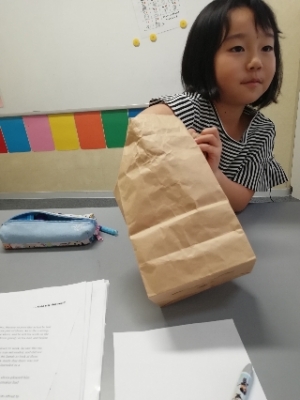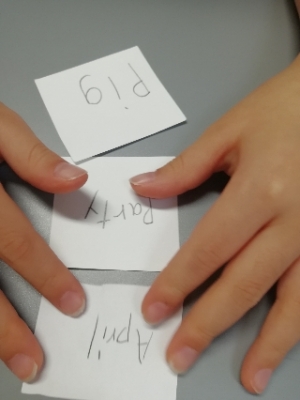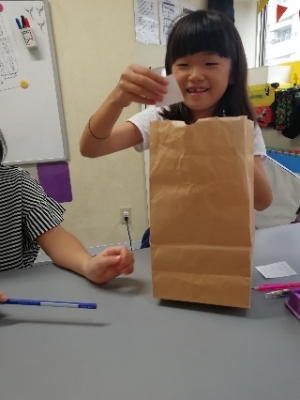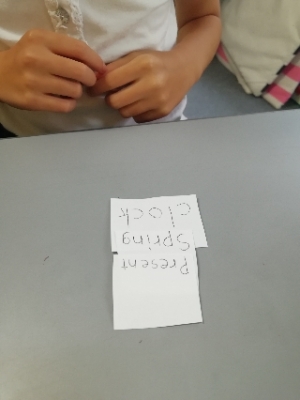 Some of the combinations were funny!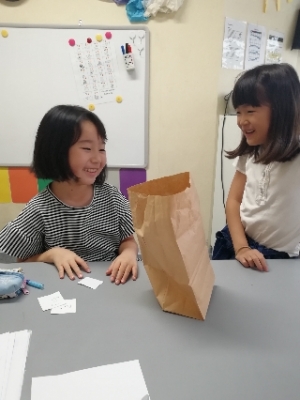 Finally, we had to tell a story that included those three words! It was a challenge, but we did great and had fun!